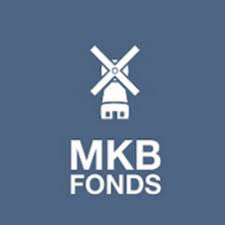 Back to jobs
Investment Associate bij MKB Fonds

Short Description
Our client is a uniquely positioned independent private equity firm with a focus on the lower end of the mid-market. They are looking for an Associate with the right DNA, competences and experience to strengthen the investment team. Keywords are: top performer, strong analytical and social capabilities, self-starting, all-round business eagerness and a healthy dose of personality.
Company Profile & Track Record
MKB Fonds was founded by Thomas Wals in 2011 and its office is located in a beautiful merchant house on the Keizersgracht in Amsterdam. Currently investing from fund number IV (20M) having fully invested funds I (10M), II (10M) & III (15M). They expect to start raising for Fund V in Q1 2019. Completed over 40 transactions (12 in 2018) and expect to do a further 16 in 2019.
Their investment focus:
Lower end of the mid-market (minimum EBITDA of c. €0.75m to €3m) in the Netherlands and Belgium.
Successful and profitable companies (often family owned companies with a business succession issue).
Operational and financial improvement, Buy & Build.
Currently portfolio over 5 clusters: Cleaning materials, packaging materials, IT, consumer goods & mobility (>30M EBITDA).

What makes the MKB Fonds a highly desired place to work?
Excellent team: The MKB Fonds team consists of four investment professionals with diverse backgrounds: One partner (Asset management & Private Equity), one investment director (Private Equity), one senior investment manager (M&A and financial advisory), and one investment manager (Private Equity and Mezzanine). To date, their highly selective hiring process has resulted in a strong and coherent team.
Excellent deal flow: The investment pace of Fund IV will continue into successive funds. Last year MKB Fonds did 12 buy side deals. To date they have closed 45 deals.
Culture: Highly professional, open, respectful, constructive.
Long term strategy. They have a flexible exit strategy which means they have the time to do extensive buy&build / fully complete value creation activities to maximize exit value.
Entrepreneurship: Many of the investors are (ex)entrepreneurs that take an active interest in MKB investments (networking/advice). MKB Fonds are funded by entrepreneurs, run by entrepreneurs and invest in entrepreneurs.
Diverse and supportive LP base: Their LP base consist of some 700 investors. MKB Fonds operates as a large fund (in terms of investor reporting and governance).

Job Description
In the role of Associate your primary focus will be to evaluate investment proposals and contribute to due diligence processes/deal execution with a strong focus on financial modeling and market research. At the same time, you will have direct in-action exposure supporting the senior team members in portfolio management activities and other aspects of the investment cycle and private equity management. In summary, but not limited to:
Dealflow and execution
Deal origination (e.g. market and company research, networking)
Evaluation of investment proposals (e.g. financial modelling, valuation, structuring, financial and commercial due diligence)
Manage deal due diligence and documentation (financial, legal, fiscal, technical)
Support in deal negotiations and arrangement of bank financing

Portfolio management
Portfolio management (e.g. financial reporting, KPI setting, strategy development, buy-and-build activities)
Preparation and execution of refinancing and exits
Periodic portfolio performance reviews, valuation and return calculations

Other
Support in fundraising preparation and investor relation activities
General marketing and operational activities

Requirements
Strong academic background: Masters in a numerical discipline (Business, Finance, Econometrics, Engineering etc.)
2-4 years of work experience in private equity, mezzanine or financial dd, M&A or financial restructuring. Identified as a top performer/high potential
Ability to independently build, analyze and understand complex financial information and models (Excel). Highly developed (financial) analytical skills.
Self-starting, ability to work independently and take responsibility
Ambitious and highly driven to succeed with good level of professional and commercial flair
Feeling with the lower end of the mid-market and natural ability to 'connect' with entrepreneurs
Fit with the MKB Fonds DNA: strong on both the content and social side, energetic, down-to-earth and fun to win with
Native Dutch/Flemish
Triggered by this opportunity? Please contact Fishfin and let us elaborate on this unique place to work!
Michael Witts: 647304147, Michael.witts@fishfin.nl
Apply for this job
Please fill out your details and attach your curriculum vitae.
Thank you!
Your application has been sent successfully.