Faces behind Fishfin
Michael Witts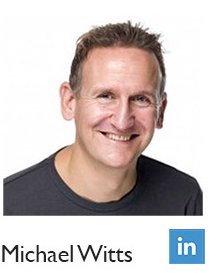 Mike set up Fishfin in November 2010. Having worked previously at one of the largest specialized (finance) global recruiters where he learned the "recruitment trade". From making a placement in his second month he went on to become the top performer in the Netherlands and a top 20 worldwide.
After 5 years of corporate recruitment, he decided to take the entrepreneurial path and set up Fishfin. Mike sees himself more of an entrepreneur than a corporate player. He loves the "niet lullen, maar poetsen" mentality which combines nicely with the entrepreneurial spirit of Private Equity. Over the past years he has built a strong network and understanding of this particular niche.
Shortly after setting up Fishfin he managed to successfully recruit his wife (Charlotte Witts) to join him at Fishfin. Together with recent hire Bart Blanken the Fishfin Team is fulfilling the ambition to become the number one player in the niche of Private Equity, Corporate Development and M&A Advisory. At the same time, he aspires to be a good husband and father to his 5 boys.
Charlotte Witts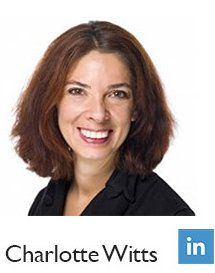 Charlotte joined Fishfin in 2012. Prior to entering recruitment, Charlotte enjoyed 3 years of high pace and entrepreneurship in the big Apple, working in sales for a small fashion company.
In 2005 she joined one of the world's largest specialised recruitment companies and became a top performer. Following her natural interest, she moved into training and became responsible for training and developing thousands of recruitment consultants.
After three years she returned back into the business as a senior manager responsible for two branches in the Netherlands before she got headhunted by her husband to join Fishfin.
In January 2018 Charlotte started Fishfin4U, assisting candidates in making meaningful and sustainable career choices. Her motto is: "If you do what you value, it becomes valuable what you do". Next to work Charlotte values her patchwork family with 6 boys (if you count Mike;-), charges her battery through Cuban salsa and works out three times a week.
Bart Blanken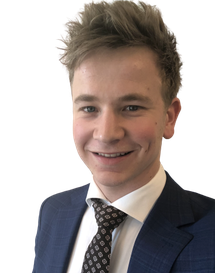 Bart joined Fishfin in October 2017, after graduating in Commercial Economics (focus on entrepreneurship, marketing communication and sales).
His passion for entrepreneurship lead his job search in the direction of a small company. The recruitment business was a natural choice, as Bart loves to meet new people, has a natural talent for customer service and genuine interest in helping people.
Furthermore, Bart can be described as a go-getter, a good listener and committed. Bart starts his workday with a fresh mind, as he works out every morning. His passion for personal development drives him to read several books a month. Besides work, Bart loves to spend time with his (football) friends and with his 2 younger sisters.