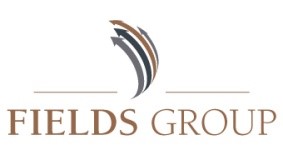 Back to jobs
Investment Associate at Fields Group
Short Description
Our client is a uniquely positioned investor with a niche focus on investments in the lower end of the mid-market. They are looking for a Dutch speaking Investment Associate (2-5 years) with the right DNA, competences and experience to strengthen their investment team. Keywords are: Strong analytical and modeling capabilities, self-starting, accurate, all-round business eagerness and a healthy dose of personality.
Company Profile
FIELDS Group is an investor with an entrepreneurial & sustainable approach. They focus on majority stakes in SMEs and divisions of large corporations with a turnover of €10M – €100M. The equity investment per company ranges between €3M – €10M. Their reason to participate is based on potential, less on the sector or industry. This has allowed them to gain an extensive experience in a wide range of industries. The companies they invest in have a lot of potential but typically require attention to achieve their true potential. FIELDS takes a hands-on approach (active investor) in strengthening management teams and is actively involved in topics such as finance and strategy- setting. Depending upon the portfolio company they might follow a strategy of performance improvement, buy & build or international expansion. To date they have invested in companies headquartered in the Netherlands and Germany.
FIELDS is currently investing from its Fund III having fully invested their Fund I & II. They have already made three investments from Fund III (€60m).
What makes FIELDS a highly desired place to work?
• Excellent team: The FIELDS team consists of nine investment professionals with excellent backgrounds in M&A, financial DD and strategy consulting. FIELDS works with an own network of operational experts active on FIELDS portfolio companies.
• Excellent results: To date they have made some great investments and created value in the portfolio companies. They are building a strong track record and reputation within their segment with excellent returns.
• Hands on: The investment team works together in a hands-on, accountable, energetic and transparent way. Every team member takes significant responsibility and gets ample room to accelerate.
• Good Deal Flow: The investment pace of Fund II will continue. Because of their reputation and unique position in the German and Dutch industrial and services segment there is a great deal flow. You are going to be involved in deals (2-4 per year).
• Entrepreneurial: FIELDS is an institutionally-backed investment company privately owned by its board. Alongside its institutional investment base, the FIELDS-team invests its own funds in each of the new group companies. Due to this it really thinks and acts like an entrepreneur.
Job Description
In the role of Investment Associate your primary focus will be to undertake evaluations of investments, set up the investment proposal, execute & manage due diligence processes and deal execution with a strong focus on financial modeling and market research. Over the coming years you will have the chance to build on this financial expertise and have more opportunities towards the portfolio, but the emphasis will be on deal flow and M&A execution.

• Deal origination (e.g. market and company research, networking)
• Evaluation of investment proposals (e.g. financial modelling, valuation, creating pitch-books)
• Perform due diligence and documentation (financial, legal, fiscal, technical, commercial)
• Support in deal negotiations and arrangement of bank financing
• Preparation and execution of refinancing and exits
• Periodic portfolio performance reviews, valuation and return calculations
• Targeted (project) support at portfolio companies

Requirements
• Strong academic background: Masters in a numerical discipline (Business, Finance, Econometrics, Engineering etc.)
• 2-5 years of work experience in Private Equity, M&A, (acquisition) financing, restructuring, transaction services (financial DD) or strategy consulting (commercial DD)
• Ability to independently build, analyze and understand financial information and models (Excel)
• Strong PowerPoint skills and ability to build crisp storylines (e.g. investment memoranda)
• Self-starting, ability to work independently and take responsibility
• Ambitious and highly driven to succeed (demonstrated ability to excel) with good level of professional and commercial flair
• Feeling with the lower end of the mid-market and natural ability to 'connect' with entrepreneurs
• Fit with the FIELDS DNA: Strong on both the content and social side, energetic, down-to-earth and fun to win with
• Native Dutch and fluent in English, German is a pré.
Triggered by this opportunity? Please contact Fishfin and let us elaborate on this unique place to work!
Michael Witts: 647304147, michael.witts@fishfin.nl
Apply for this job
Please fill out your details and attach your curriculum vitae.
Thank you!
Your application has been sent successfully.