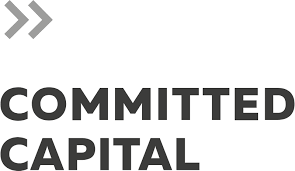 Back to jobs
2 x Investment Analyst(s) at Committed Capital
Our client is one of the best performing private equity funds in the lower end of the mid- market. In 2020 they raised Fund III which is partly invested, and they are already looking forward to raising Fund IV in 2023/2024. They are looking to strengthen the team with two investment analysts. Do you already have some experience (internship or as analyst) within the investment industry/CF or strategy consultancy? Are you sociable, analytical and entrepreneurial?

Company Profile, fund information and investment criteria Committed Capital's office is located in the Southern part of Amsterdam by the Amstel. The team can be described as accessible, down to earth and ambitious. Humble but with a winning mentality. In short; Entrepreneurial!
• Committed is active in the lower end of the Dutch mid-market (targets have revenues of c. €5-25m with a EBITDA of €1-4M).
• Their investment focus is to team up with great companies and support these in their next phase of growth and professionalism.
• They differentiate themselves and specialize in an active involvement in building a winning team; e.g. replacing the founder, attracting a professional management team to bring a company to the next level.
• Targets are always profitable companies with a track-record and clear opportunities for growth (e.g. organic growth, expansion in new markets in- or outside Europe, buy-and-build).
• Committed is currently investing from its latest fund III (€55M), having fully invested Funds I & II and already realized several excellent (high money multiples) exits.

What makes Committed Capital a highly desired place to work?
• Track Record: With an IRR > 30% , they are one the highest performing funds at the lower end of the mid-market.
• Good Deal Flow: Typically, on a yearly basis, the investment team looks at some 300 investment opportunities. The investment pace of Fund III will continue into successive funds. Many of the investments lend themselves to a buy and build strategy where the analyst can get a lot of exposure and responsibility. They are currently working on 6 concrete (i.e., term sheet signed) add-ons right now and are in talks with several more. In addition, we've already closed 3 this calendar year!
• Hands-on: The investment team works together with their portfolio in a hands-on, accountable, energetic and transparent way. Every team member takes significant responsibility and gets ample room to accelerate their own growth. Typically, an analyst has direct exposure to management teams from day 1.
• Sector Expertise: Committed Capital has closed over 25 transactions and has developed expertise in ICT, health, TIC, wholesale, manufacturing and E-Commerce.
• Team Growth: The Committed Capital team currently consists of 10 investment professionals (2 x partners, 1 investment director, 3 x (senior) investment managers, 2 x (senior) associates and 2 x (senior) analysts with diverse high-profile backgrounds (Financial dd, audit, strategy consulting, Lev finance and Private Equity). In the short term they will add two investment analysts bringing the investment team to 12 FTE. The team is supported by an office / compliance manager and a finance manager. A small but growing fund has further advantages: 1) You can get more responsibility 2) Exposure: You have visible impact 3) With exceptional performance you can grow to the next level quicker.
• Culture: Your team members are ambitious, have a sense of humor and can easily make contact/build bridges with interested parties (portfolio, DGA's external advisors). Teamwork is extremely important at Committed. They regularly meet on Friday for an after work "borrel". Every year they plan a trip for 3-4 days (examples of Scotland, Norway to do cycling, kitesurfing, fishing); always a lot of fun.
• Tip: If you go on an interview; pay attention to the unusual tombstones of Committed Capital. "A picture paints a thousand words"

Job Description
In the role of analyst you will support the investment managers in:
1. Support Origination and execution of new deals
2. Work closely with management teams to implement, monitor and realize initiatives that significantly generate value to portfolio companies. On day one you will be allocated to several portfolio companies.
In summary, but not limited to:

Deal flow and execution
• Deal origination (researching companies)
• Support Execution of deals: Complete individual work streams (e.g., Deal evaluation, financial modelling, valuation, financing, commercial due diligence, witness SPA negotiations). Committed Capital places a lot of emphasis on human due diligence. Do they trust the DGA to be able to deliver?

Portfolio management
• Human capital e.g. support building a winning management team
• Reporting: Set up financial and KPI reporting and support portfolio meetings with management team
• Working directly with portfolio management team to identify growth opportunities, implement strategy & operational plans, initiate buy-and-build or organic growth activities
• Support execution of refinancing, add-ons and exits

Other
• Support in fundraising preparation and investor relation activities
• General marketing and operational activities

Requirements
• Strong academic background: Masters in a numerical discipline (Business, Finance, Econometrics, Engineering etc.).
• 0 (min 2 x relevant internships) to 2 years of work experience in Private Equity, M&A, Corporate Development or strategy consulting. Considered a top performer by their peers.
• Has expertise in excel and ppt and has a passion for business models (value drivers and business case analysis)
• Soft skills; driven, energetic, commercial ("gun-factor"), professional, street-smart (but honest & trustworthy!), authentic and fun to work with.
• Native Dutch and fluent in English.
Triggered by this opportunity? Please contact Fishfin and let us elaborate on this unique place to work!
Michael Witts: 647304147, michael.witts@fishfin.nl
Apply for this job
Please fill out your details and attach your curriculum vitae.
Thank you!
Your application has been sent successfully.